Everyone has some sort of secret agenda or secret habit they like to do when their significant other is gone. Perhaps a long bubble bath is in order or binging on The OC on Netflix. Whatever your secret habit is, you know what it is and you're not alone.
Many of us have secret activities… even Pugs. Yes… a Pug! 
On today's video, you'll get to see what Fred the Pug's secret activity is. And once you see what kind of moves this Pug has, you won't believe it. This Pug has a ton of charm and he's very entertaining! Don't believe me quite yet? Be sure to stay tuned for the video at the end.
So here's the beginning of what becomes some pretty epic Pug moves. Fred the Pug appears to be sleeping when Dad leaves, but we all know that's a ruse. He just wants his Dad to think he's sleeping! LOL!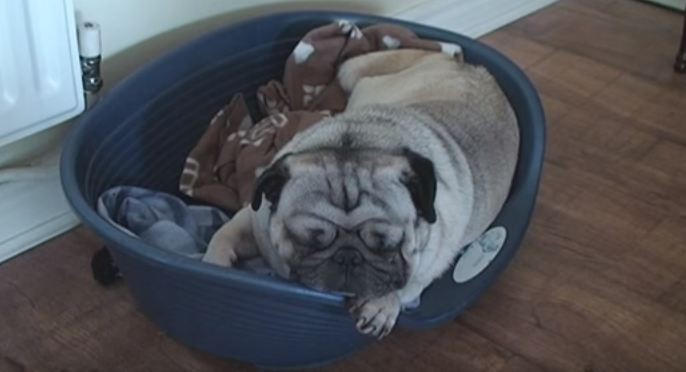 Now stay tuned because you're about to find out what Fred the Pug does after his Dad leaves. Wow, does this Pug have some epic moves or what?!