Pugs are a breed of dog that many adore. With a Pug's curly tail, big eyes, and bold personalities, Pug owners enjoy their Pug for a variety of reasons.
We don't seem to understand why a Pug is so popular, but we'll just go with it. It just doesn't make sense — a Pug treated like an actual child? Really!?
That's why we must warn you that if you own or are getting a Pug soon, that you should change your mind. And quick. It's simple really. Pugs just are not the ideal pet, and we have proof.
Plus, why would you want to be stuck with a puppy that looks like this!? He's just going to have a little too much fun chewing up on your sheets and shoes anyway…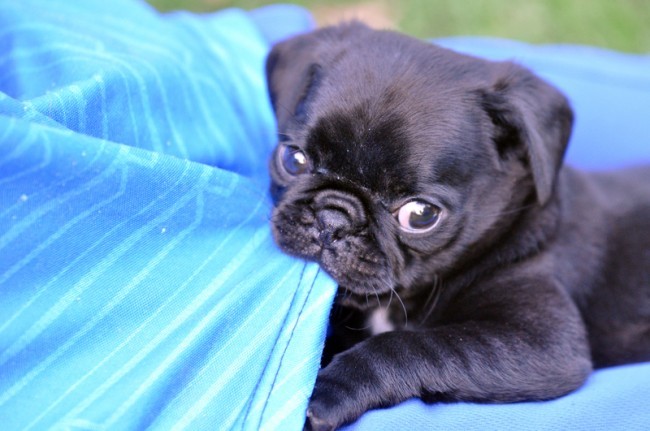 Next, read our compelling reasons why you should NEVER own a Pug. If you're considering adding a Pug to your family — you may want to think otherwise! We're hoping the truths on the following pages will change your mind!