Ever heard of a doggy having separation anxiety? Some breeds are prone to anxiety whereas other are completely fine being alone. But the pugs you're about to meet today take separation anxiety to a whole new level.
When two adorable pugs go on a ride with their humans, it's clear they have a bit of separation anxiety when their dad leaves the car (okay, just not a bit, A LOT of anxiety). Mind you, they still have mom who's is holding them in the car!
Captured on video (which you definitely have to watch at the end), how these pugs deal with their anxiety when dad leaves the car is incomprehensible.
To start with, two pugs are enjoying a nice car ride on their mom's lap while dad drives. Wherever they're going it looks like they're having fun so far!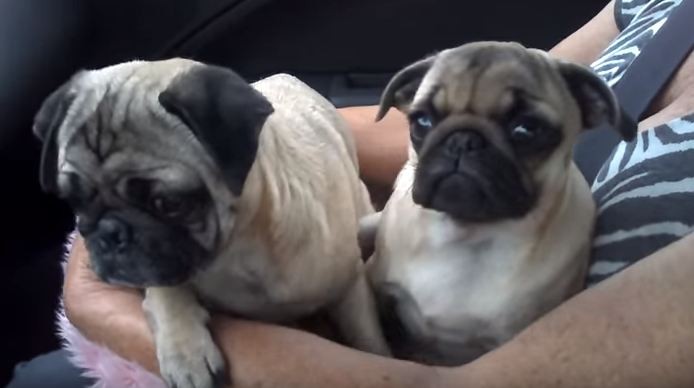 However, even though they seem comfy on their mom's lap, that clearly won't last long. Their separation anxiety is much too severe!
Stay tuned to see what happens next. Also, be sure to watch the video at the end — it's seriously insane just how attached these two puggies are to dad!